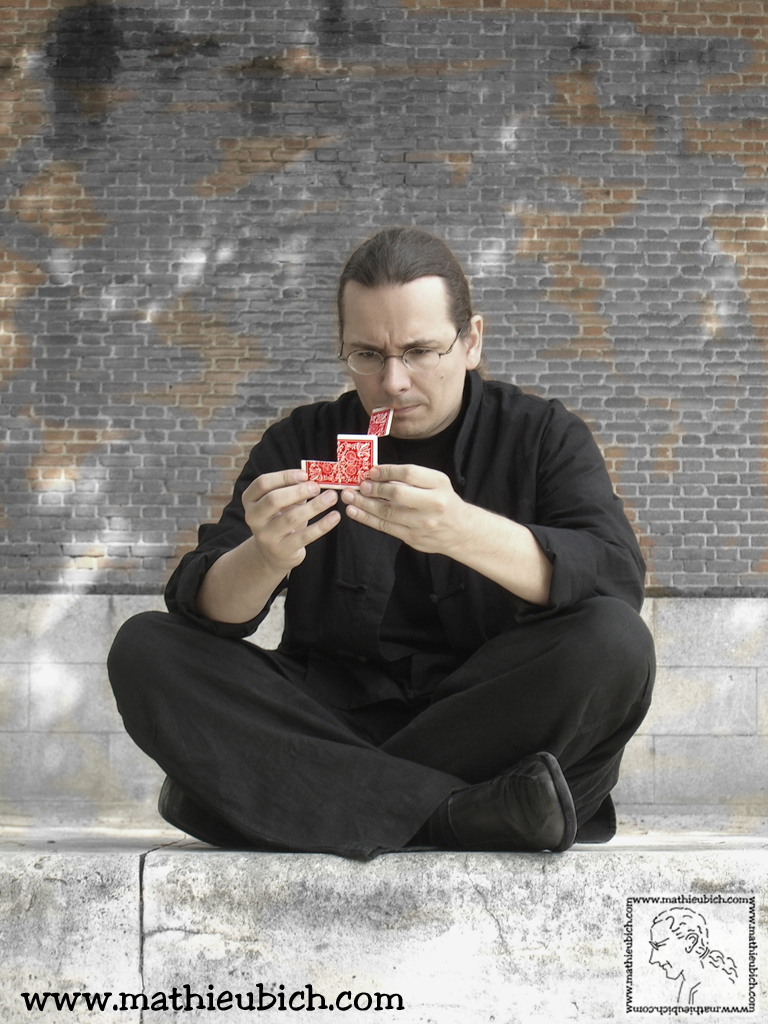 3 Generations of Magic
741-B Olive Ave
Vista, Ca 92083
(760) 842-1552
Monday October 17th, 2011
Time: 7:00pm
Admission Fee: $20.00 U.S.D.
http://www.youtube.com/watch?v=OpthjI1z2FM
Mathieu Bich is a magician, and has probably always been one… After self teaching magic for a few years, he met Dominique Duvivier who gave him creation lessons for over 8 years. This will transform Mathieu's vision of magic, as he was mainly focussed on technique; Dominique Duvivier taught him the processes and methods to invent tricks, and to also become a magic creator.
Since then Mathieu has constantly been creating new magic using original concepts and routines generally based on new principles, or unexpected methods.
In 1998 he presented his first lecture which was an instant success. Since then he has presented it more than 50 times all around the world. Mathieu published some of his creations in the biggest magic magazines: Magic (USA), Chanel One (USA), Le Magicien (France), MagicSeen (UK), Magicus (France), Pegasus (Germany), Arcanes (France), Evocation (China)...
In 2003 he won at the world magic championship in Stockholm in Invention category (FISM).
Several TV channels required Mathieu's services, in France as well as abroad. In 2007 Mathieu collaborated with Nintendo on the interactive magic game "Master of Illusions" and sold one of his tricks to the Japanese firm TENYO. In 2008 he worked as a magic consultant for David Blaine the famous American magician, who performed one of Mathieu's creations during his show on the ABC channel. In 2011 he fools Penn & Teller on their TV Show "Fool Us"
Lecture information
___________________________________________
For the past 3 years, Mathieu joined forces with 10 other magicians to create an underground group called "Theory 11"…
+ CONFERENCE N°1 (created in 1998), customisable from 1 to 2h:
Whatever your age or your level, you will get out of this lecture with new tricks, but also with ideas to invent your own tricks… During the lecture Mathieu will go over theory but also give you systems to help you start creating your own tricks!
This conference presents numerous new effects never shown and explained before!
Explained tricks during the session:
Fickle, FAX writing, MB force, leverage (suspension of belief), Tickets récalcitrants, House & Diamonds, Rubber band transposition, Erazed ( transfer), Lee Asher, ALU, St Sebastian force, frozen, instant sandwich, Marie Antoinette, the buttons, the painter, Thinner, Perrier
+ WORKSHOP on gimmicked cards customisable from 1 to 4h:
"Build the gimmicks and learn the associated tricks: flap cards, double backers, divided faces…"
Learn some of the most secret and "underground" techniques to create your own gimmicked cards. Each one built will be used with one trick and everybody will leave with their own built cards during the workshop
Thanks to this seminar, you will never need to buy expensive gimmicked cards again from your magic shop… You will be able to use your budget to buy DVDs and learn even more tricks