After seeing the trick "Perplexing Bolt" by Magic Wagon (which took inspiration from Massey's Chinese Flame Clock trick), I felt a sudden desire to make my own version.
However, I felt that Magic Wagon's version was a bit on the large side, and also that it was difficult to come up with a good patter for the bolt (as opposed to the story with the Chinese Flame Clock), so at first I decided against going further with the project. Then I was approached by J. M. Talbot with the idea to make it all be about the plates and not the bolt, and this was the trigger I needed, so a big thanks to John and his creative mind! I took his conceptual idea and developed my own patter to go along with the props I designed.
The design process ended up more difficult than I had hoped (which isn't uncommon...), but in the end I am pretty happy with the visual aspects of my creation. It is unfortunately a bit finicky to operate, and also somewhat fragile, but for my personal use that's OK.
Without describing the patter in any detail (it isn't fully developed yet), suffice it to say that it revolves around the new and top secret concept of "Biokinetic nuclear radiation", and that two newly (but yet secret) elements has been discovered (and not yet included in the periodic table) that can cause (and shield from) such a radiation. This radiation can cause steel to become both invisible and penetrable, but only in a very special test chamber.
Here are some images: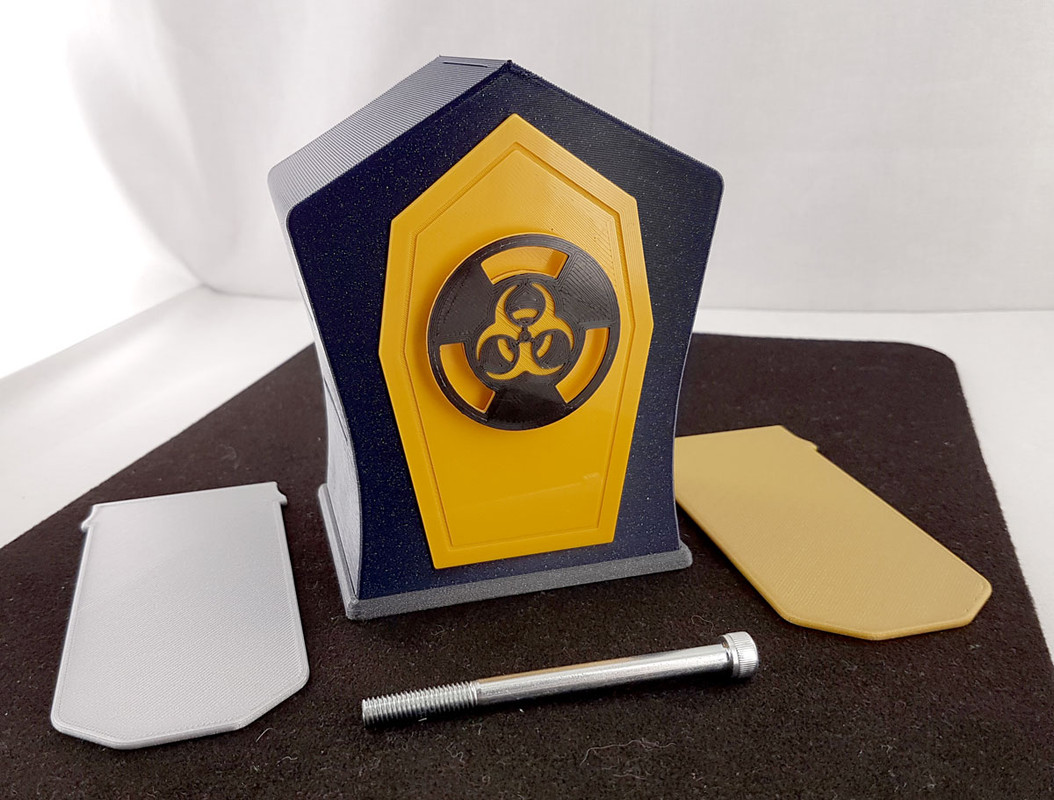 Test chamber with bolt and plates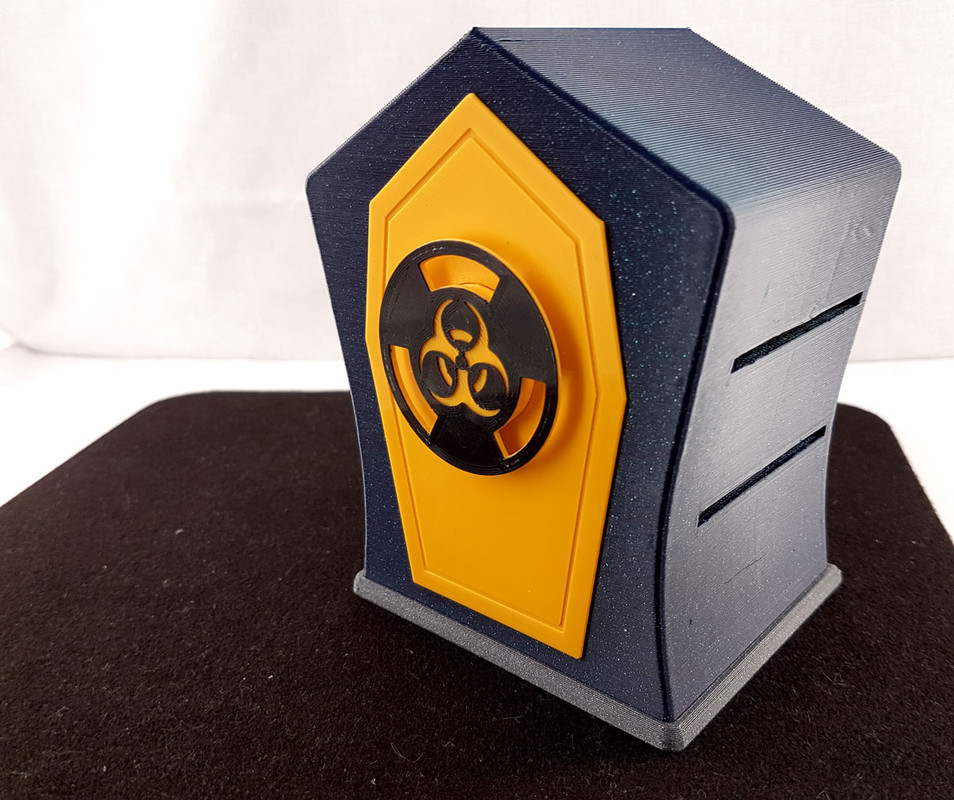 Front view of test chamber with cover in place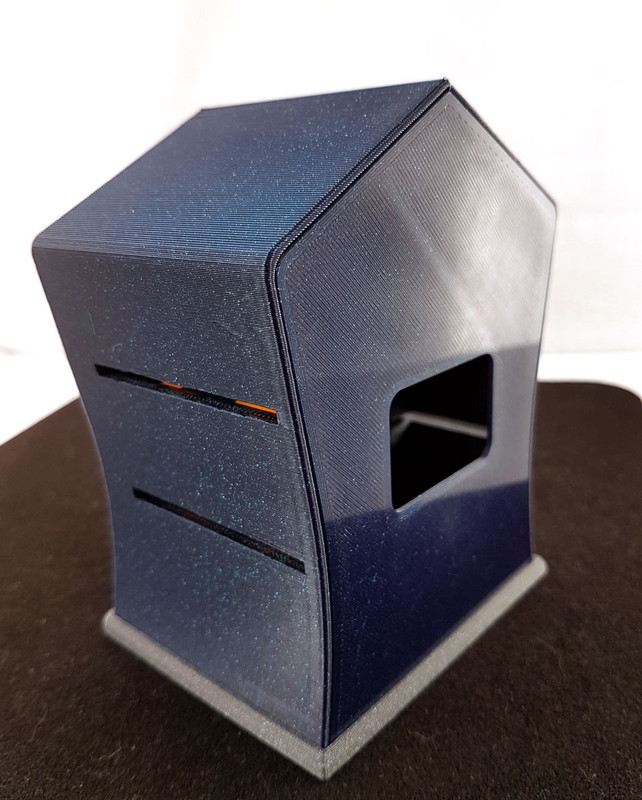 Viewed from the rear with the peek-through window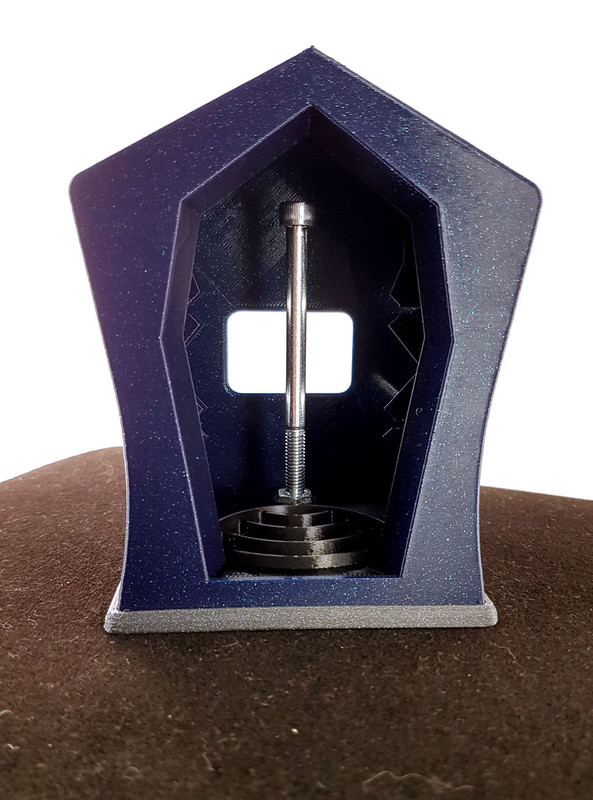 Front view after mounting the bolt in the test chamber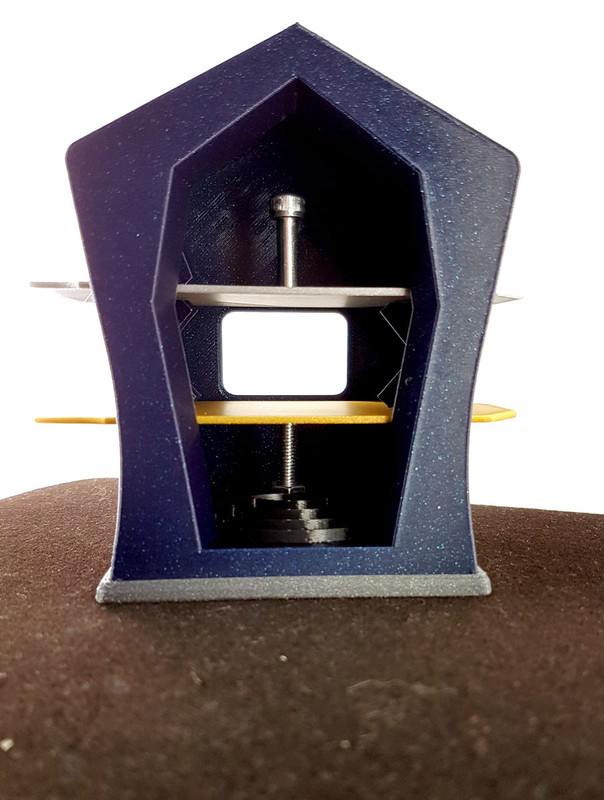 Front view with both plates inserted and bolt middle section vanished
As you can see, I even invented a new hazard symbol for the biokinetic nuclear radiation, which is imprinted on the knob on the front cover. I am going to make a video too, hopefully in the near future.