This is my take on the classic coin funnel trick, which in most versions are made from aluminium or brass, and takes US coins. My version is of course my own design, and it takes Norwegian coins. The larger coin (used for blocking the tunnel) is the "femkroning", and the smaller coins are just "kroner" (the bigger coin is worth exactly 5 times the smaller).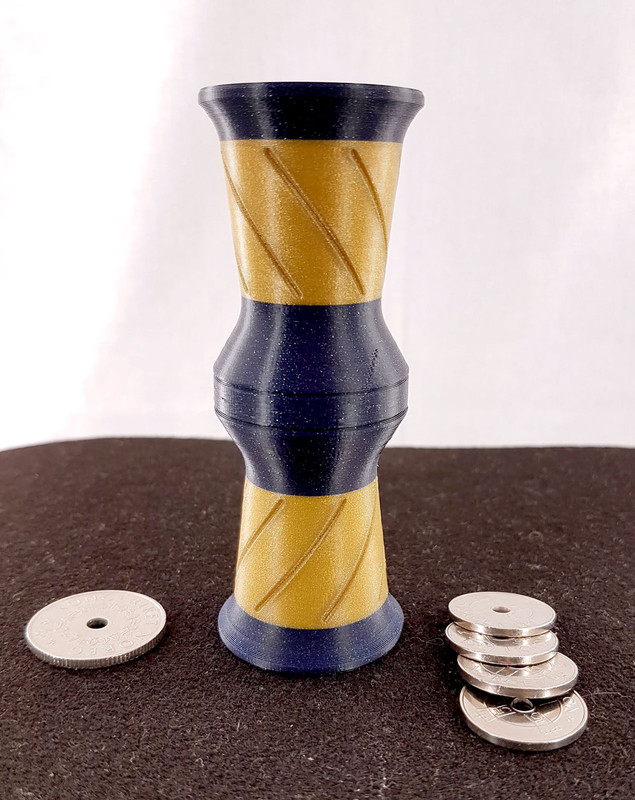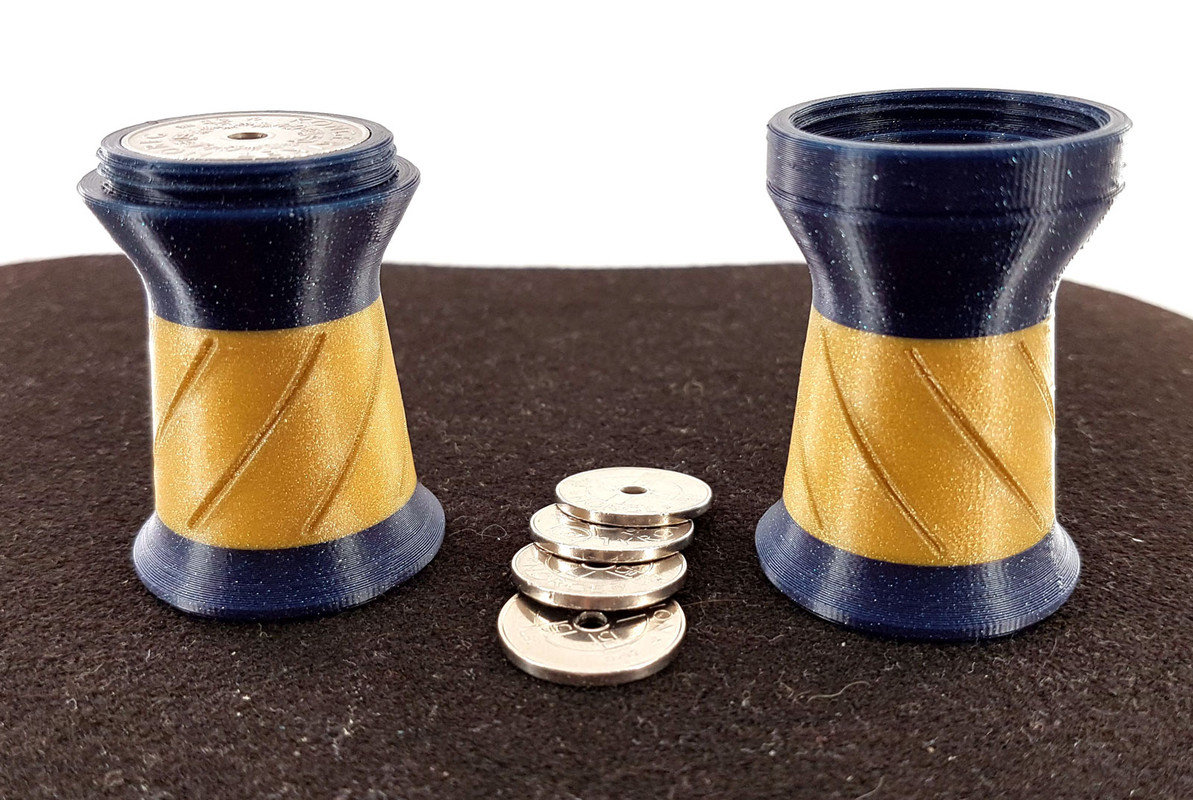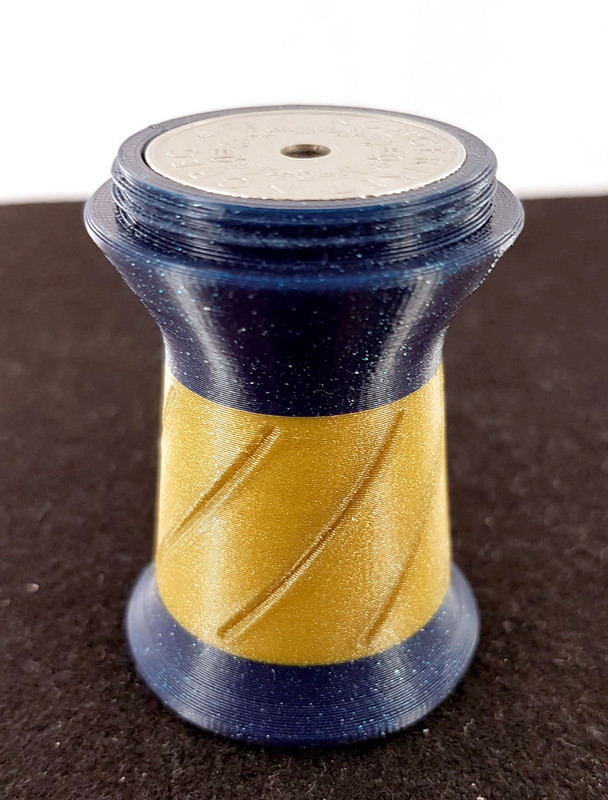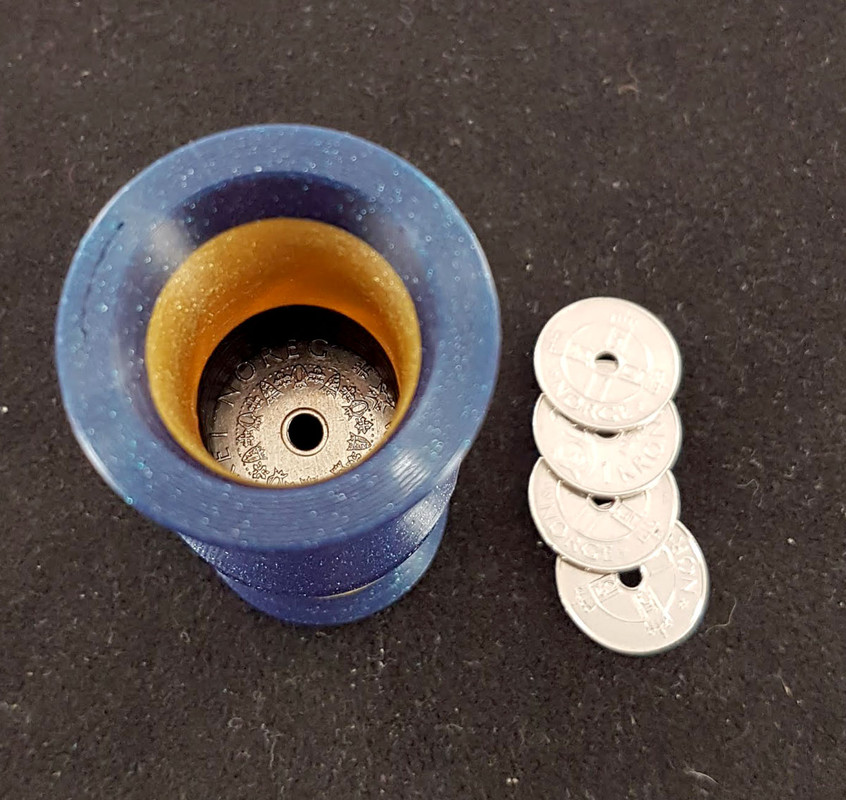 I actually like this trick, even if it is quite simple. It can get good reactions if performed well, but I haven't really worked on it yet. There are numerous videos of the same trick out there, just using the commercial version.
I'm very happy with how my version turned out, I think it looks a bit more "magical" than the commercial versions.