Max Maven's "Autome" exploits a naturally occurring feature of certain books to enable the performer to do a drawing of an image formed in the mind of a volunteer.
Scott St Clair's "Bloodsucker" from Stevens Magic uses a prepared copy of Bram Stoker's "Dracula's Guest and Other Stories" to enable the performer to do 3 distinct drawings in a similar way.
I would like Bloodsucker a lot more if the layout of the book didn't look so sketchy. This is another one of those occasions when one wonders whether the creator of the book test has ever seen an actual book.
What do I mean? Well, take the Table of Contents, which features a center-aligned list of story titles and
no page numbers
.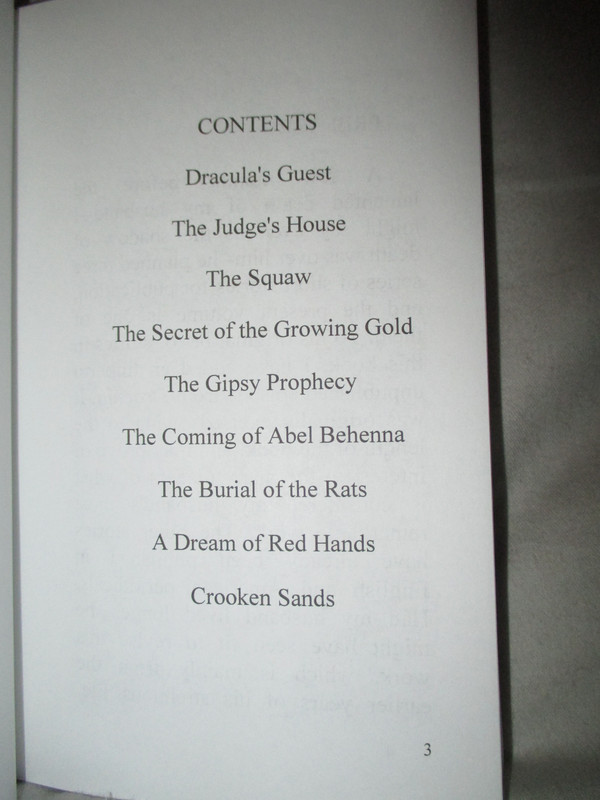 Then let's look at the title page of each story. One would expect each story to start on its own page. Not here.
For example, the title story starts in the middle of the page after the preface.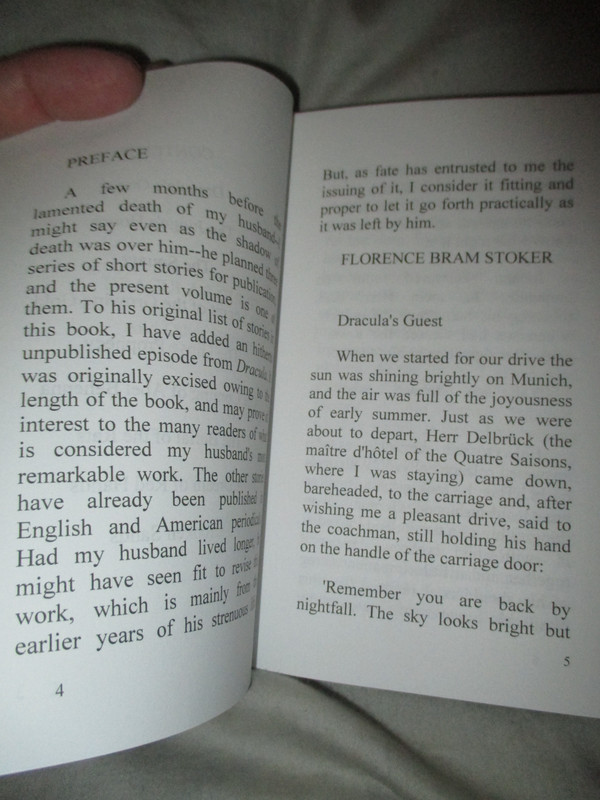 It's pretty much the same for all the other stories in the book.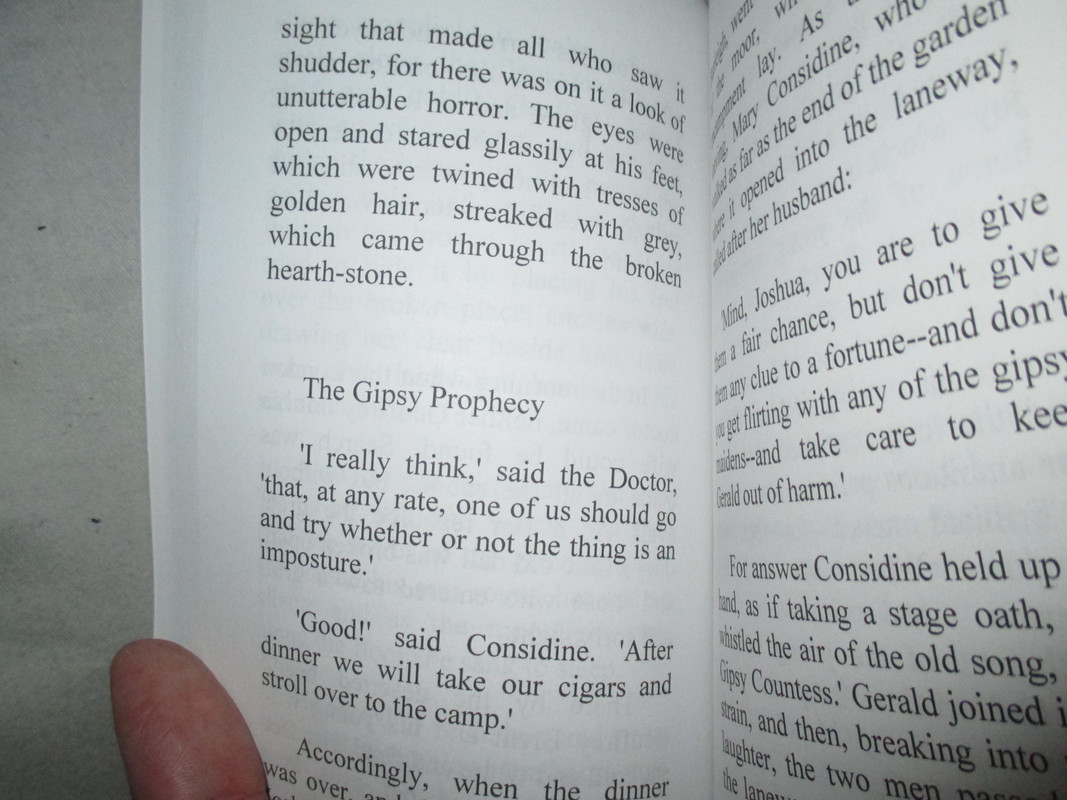 fwiw Bloodsucker also has 2 other options to divine words, requiring the use of a calculator/mobile phone. Not my cup of tea, as far as getting a volunteer to choose a word. This review focuses on the drawing dupe aspects.
The book's dodgy appearance aside, the g*ff is well done and the book is fully examinable.
I do like the potential of doing a drawing for 3 different spectators at the same time but I'd give this item a higher rating if the book didn't look so odd. On my patented 4-star scale, I give Bloodsucker ***